Discussion Starter
·
#1
·
I went with a friend this morning to put out some crappie structures, man was it cold! Especially on the way back!!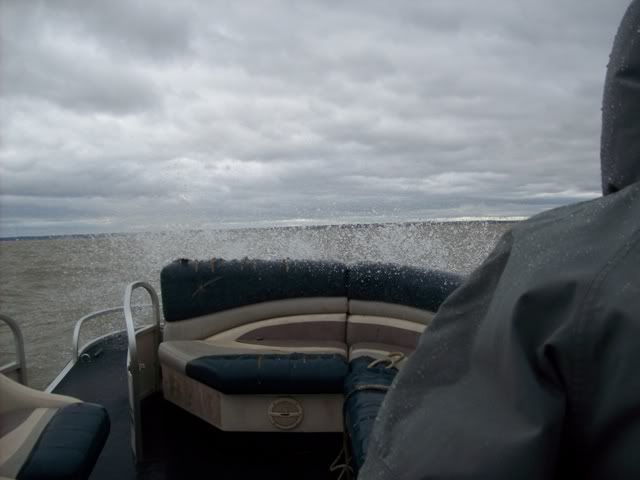 The waves were sometimes looking every bit of 4' and Bonefish was Ready Freddy at the rudder, he did a great job of piloting us on a white knuckle ride after we put out the crappie condos and had to cross the open lake. Which on the ride over was only a little rough.
I would have been worried in anything less the 26' pontoon boat and a good captain at the wheel.
We put out 4 really cool structures that Bonefish made, he did a great job of constructing them and they went down like a stone and then showed up on the sonar looking like for real hot spots, I bet the fish are lining up to get reservations! I hope they hold through the next round of flooding.
The water looked worse than ever at mid-lake, absolute chocolate milk, and if there were not already a bumper crop of boat hammers floating around there is a new crop now.
On the bright side, the creeks should have more than enough water for a good spawning run, let's hope they will clear up some before the run.
SS