Discussion Starter
·
#1
·
I went with Meadowlark today below the dam, it was a lot different today only 3 boats when we got there.
We started catching white bass immediately and in less than 2 hours had our 50, 3 blues that hit a crank bait and one crappie.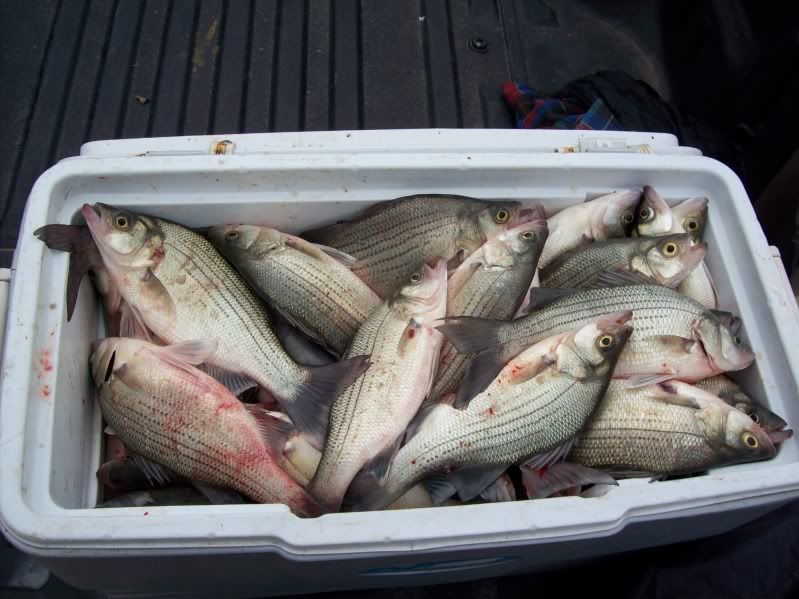 We caught and released a lot more white bass trying to catch crappie, but could not catch anymore. We did try the long rods briefly and caught a white bass every cast trying for for stripers, Larry had a good fish on but got hung up and lost the cork, shortly after that I lost one as well. So we gave up on the long guns and tried for crappie again
We caught and released another truck load of white bass and then noticed it was getting colder, yep it was time to come in and call it a day.
It was a lot of fun, the fish are still on a red hot bite.
I think Meadowlark is just as fanatic about fishing as I am, no, really!
SS