Gator gar and I took off for some fishing below the dam today about 9:30, I thought we were crazy as we met in Lowe's parking lot and I could see the flag across the street whipping around with the North wind at about 12mph and the feel like temp must have been 20 degrees, but you never know unless you go.
So we went, and after spending a little time looking it over and trolling to find a good school we got settled about half back to the ramps from the cable and tore the white bass up.
Big white bass,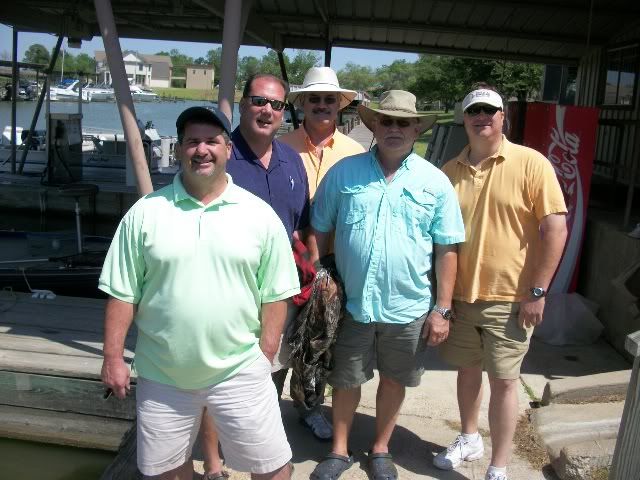 fishing a crank bait very slow on the bottom, sometimes letting it sit then cranking it for a couple of feet. Then wham! a big ole river hog would slam it more times than not.
In less than 2 hours we had fifty, and then we took a look at the tube to see if any crappie were hitting. Things didn't look to promising there and we were pretty cold by then, even though the the sun was shinning and warming things up we left for the house, the warm house.
The water looks great, 3 gates open, and white bass actively spawning, some of the males would milt in the boat when brought over. They were mighty hungry, and hitting like freight trains.
SS