Discussion Starter
·
#1
·
Ran a few trips in Venice this weekend. It was a progresively better stretch each day. The first day yeilded one dolphin which was by far the worst day. I hit 8 different oil rigs in over 2000 feet of water and didnt see a fish on top all day long. On the plus side it was slick calm. After that the trips kept getting better. I had Scott Sheets on the boat on fri and sat afternoon for evening trips. We headed south to the floaters on friday and about 10 miles south of the destination I ran across a floating pallet which was loaded with wahoo. The first three passes around it yeilded four wahoo and one small bull dolphin. With the taste of blood in the box we went out tuner fishing. They werent too cooperative although we did put ten 20 pound blackfin in the box. It got too rough to be out around 11 pm so we headed to the dock to regroup for day two.
DAy two started out slick as a babies butt and hot as hades. A good start to a great trip. We picked up some small bar jacks off a weedline and headed out to ocean quest. As soon as we got there we spotted a blue busting up some bait. I put some 4 inch baits on 60 pound leader. Soon as they hit the water a chicken dolphin ate one of the little baits. That was the key. I had a sword rig sitting on the console with 300 pound leader and a 10/0 hook. Rigged it on the 50 wide and tossed it back out. It took a while but after 30 minutes the bait screamed off and we came tight on the first marlin in my glacier bay. The fish never completely jumped but did a lot of headshaking on the surface.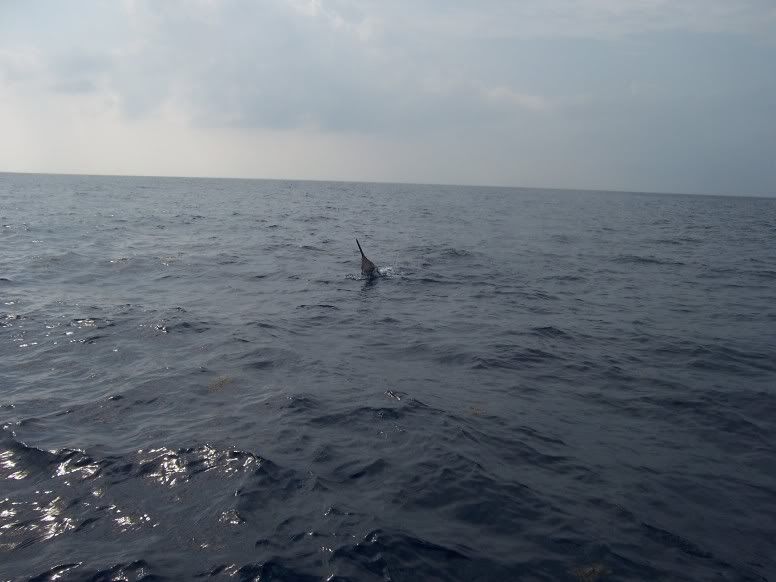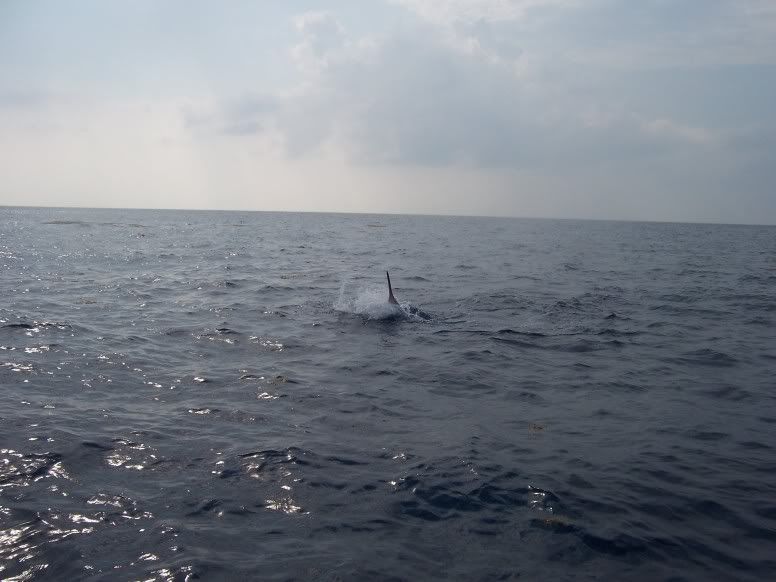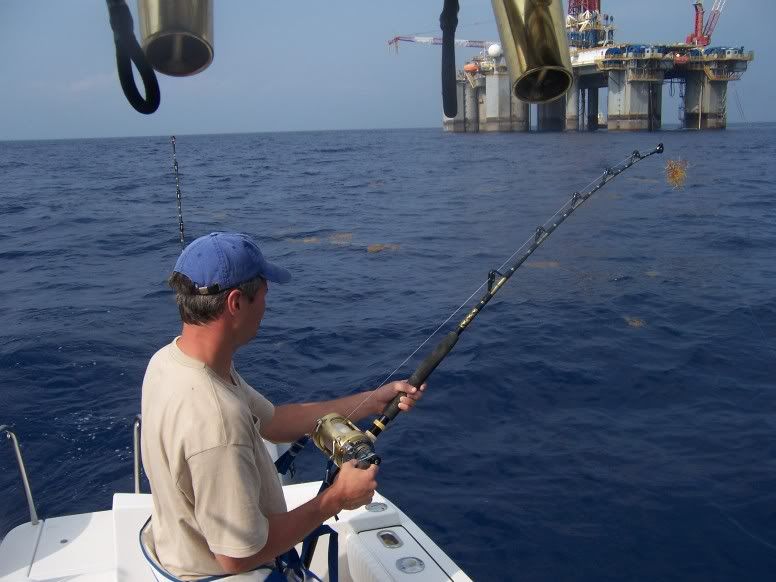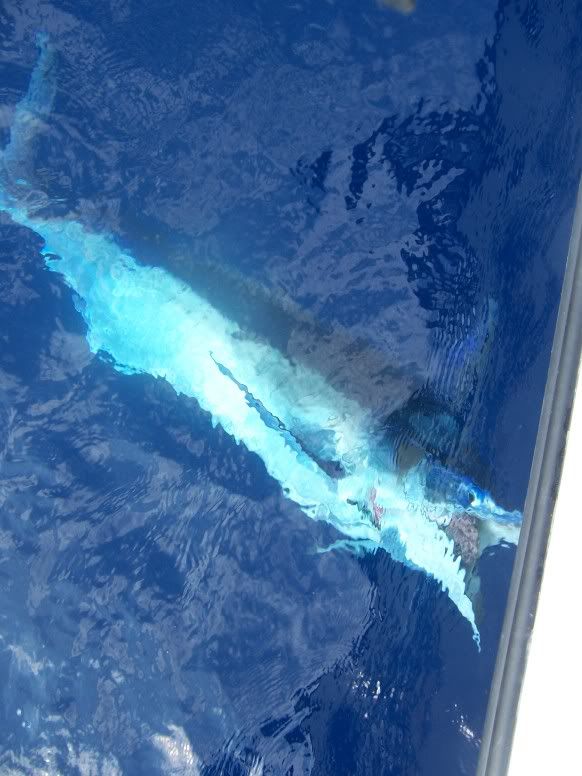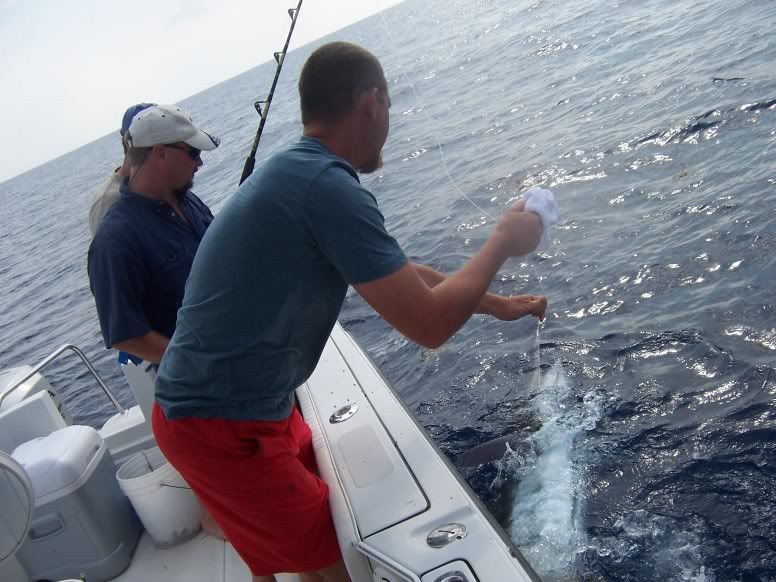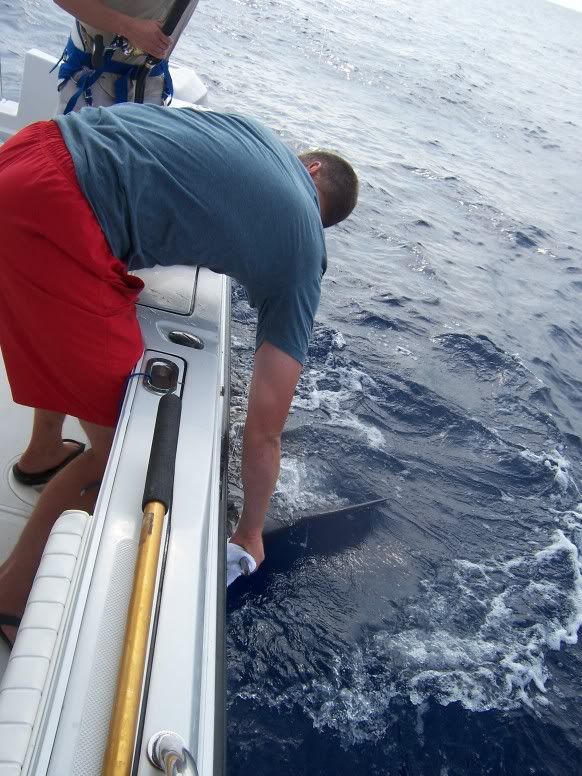 After we released him to swim away we headed south to another floater to spend the evening. We caught two yellows right after dark and a few blackfin but overall it was slow there so we called it a night aruond 11 and headed in.
On sunday night I had Scott Erwin and friends on the contender. Since the tuna fishing had been slow to the east I decided to head to the south to another set of rigs. AFter making bait we stopped about 40 miles out and within 30 minutes had two 50 pound yellowfin in the boat. That was a good start but the action died at that rig.
We headed more south to another rig and the first 8 baits in the water there were eaten by 40-50 pound yellowfin. That was the action we have been waiting for all year. We put another couple in the boat after that and had our limit of 12. We put some lines out for swords and drifted for about four hours with no luck before we headed to the dock as the sun was coming up.