This morning started out kinda sucky, I had the boat loaded and ready to go at 7:00am. Well by 10:30am, I figured, it was a no_show, OH- WELL.
Being that the boat was loaded and ready to go, guess what,,,,
I went....
What a beautiful day it turned out to be , after being blown away yesterday.
After a little bit of just riding around and watching the finder. I anchored @ 11:45am over a pretty good hole.
By this time I had started to shed some of the laundry I had on:
insulated coveralls, 2 jackets, one of the three shirrts, and the knit cap,
I had 22 "release in the grease catfish" @ 2:30pm. The last three took awhile but I got'em.
at 3:15 I was headed in and left the place to PaPa John and Hector over on the "Beast" (that is the name of PaPa John's boat.)
I read somewhere, don't go fishing alone because you need somone to take pictures.
How True, that statement is.
see my shadow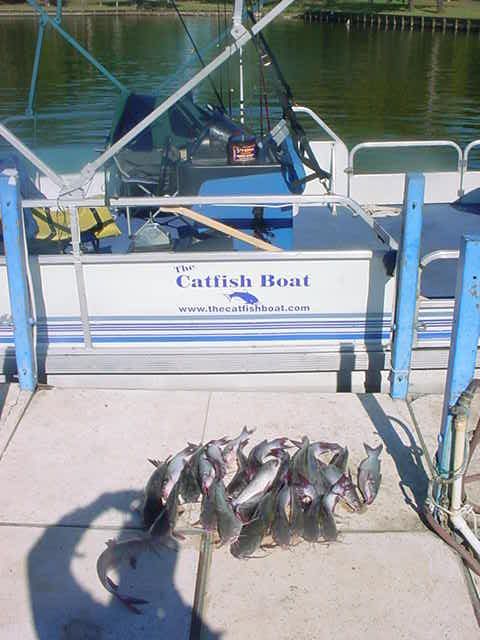 25 C.R.G's "catch -n- release in tha grease"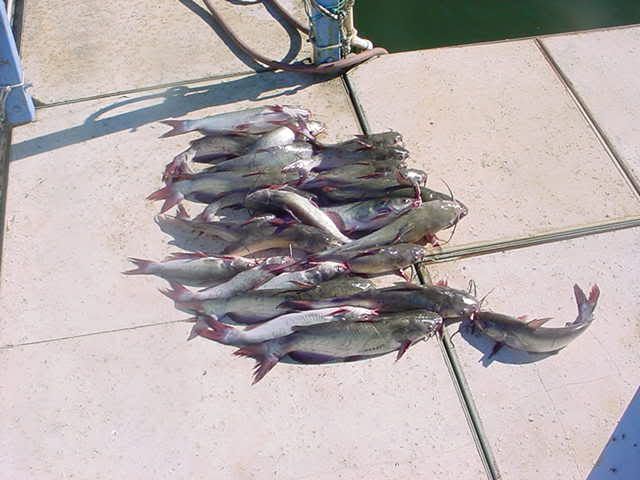 I found these hang-in out in 23' of water on the north side of the FM1097 bridge.
The bait today was Magic Bait's Premo - chicken blood flavor.
water temp was @ 74 degrees.
A day like today, you gotta love it. !!!!!!!!!