Discussion Starter
·
#1
·
At least no one got hurt, unless you count the bird, lol.
=============================
USAF ACC Officials Release F-15E Accident Report A bird strike caused an F-15E Strike Eagle's engine to fail, forcing the crew to eject during a training mission May 6 near Callaway, Va., according to Air Force investigators.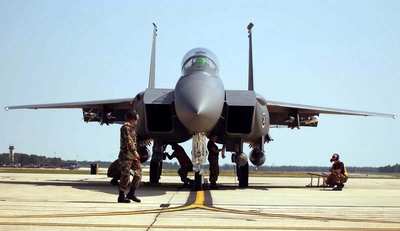 ​
The pilot and weapons system officer ejected safely and were not injured.
The $42 million aircraft, assigned to the 335th Fighter Squadron at Seymour Johnson Air Force Base, N.C., crashed in a field and was destroyed upon impact.
According to an Air Combat Command accident investigation board report released Aug. 2, investigators determined
a large black vulture
was ingested into aircraft's right engine, causing the engine to fail and starting a fire.
The report cited several contributing factors including damage to multiple control and mechanical systems that rendered the aircraft uncontrollable.