I made enough jerky, over the weekend, to fill 5 one gallon bags completely full. I used goose breasts that had been sliced and soaked to remove the blood. This is the key to making good jerky from geese. Get the blood out.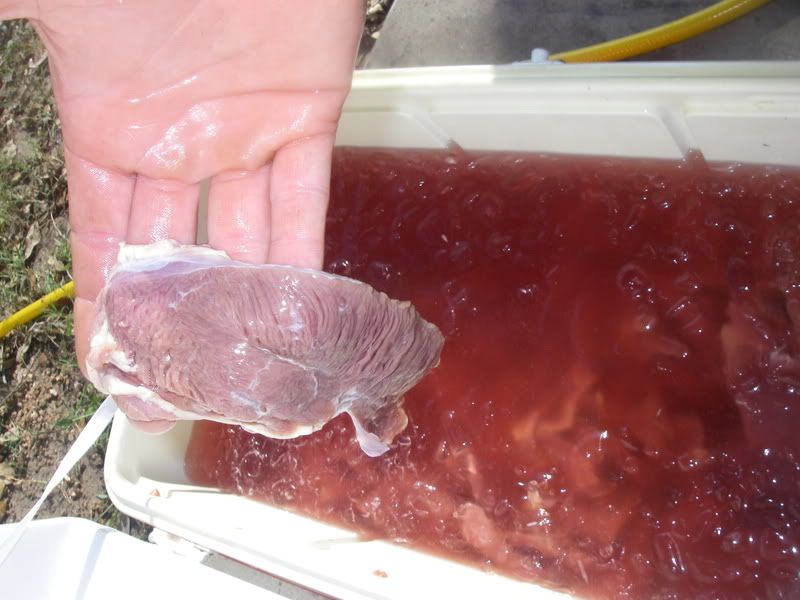 I use a dry rub on the meat. Season-All Salt, coarse ground black pepper, and cayenne pepper. It works very well on the goose.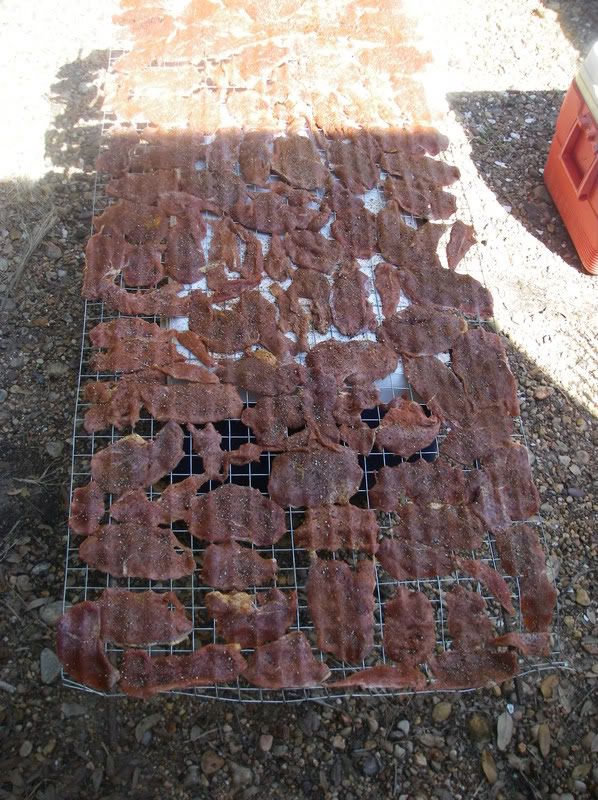 I love to chew on jerky while hunting. Now, if I can just keep my daughter out of it I might have some left when duck season rolls around.
Does anyone else make jerky outta goose?